Nickname: The Architectural Compliance Committee or ACC
Chairperson: David Friedman
The ACA enforces the architectural standards of our community according to the association's Governing Documents and approves or disapproves plans for proposed improvements.  In other words, they keep away purple houses and moats with drawbridges.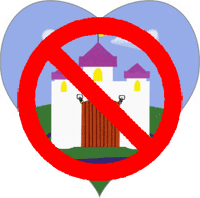 Have a great idea to improve your home or property?  Download this form and submit your idea.  This must be done before you begin any work.
Downloads
Frequently Asked Questions
My itsy bitzy teenie weenie yellow polka dot front yard dog house was disapproved by the ACA.  Don't they love dogs?
The ACA is charged with maintaining the aesthetic appeal of Meridian.  Improvements are generally approved as long as your improvement is aesthetically compatible with our community, will not violate the Governing Documents or ACA Standards, and will not have an adverse impact on our community.  Variances are permitted in special cases and are determined on a case-by-case basis.  If you are requesting a variance, please use the appeal process.
My hubcap tree design was disapproved by the ACA.  Why do they hate me?
If you feel that your improvement is in good taste and does not otherwise violate the Governing Documents, you may appeal the ACA's decision.
My new landscaping looks absolutely beautiful and all my neighbors love me for it.  Why did I get a violation notice?
All improvements must be approved by the ACA before you start (or contract to start) any work.  You will need to submit your project to the ACA for approval, but if it isn't approved, you will need to restore your property to the previous condition.  It is important to receive ACA approval before starting your project.